Photo Booth Ideas – A favourite festivity fad- the Photo Booth is here to stay! Afterall, what's a modern marriage feast if it's not lit enough to light up your Instagram?! It truly enjoys the glory of being the crème de la crème of hangout spots (let's not forget the bar too!) at a wedding. To meet this ever-increasing demand of photo booths at weddings, zero in down on that particular one, we have some fun D-I-Y photo booth ideas for you!
So we've decided to turn things around and rid you of this dilemma (drum rolls please). Let your wallet not be jaded with OTT photo booths and eye-piercing embellishments! We've researched and brought you 8 cool, quirky and contemporary DIY photo booth ideas that you can put together with your squad and some smiles 🙂 Here we go:
1. Basking in Barrel Beauty!
Image Source Home My Depot
Photo Booth Ideas – An essential element of rustic decor, the barrel is a great option to spruce up the frame! Team it up with bamboos and blissful ferns and you're done!
2. Create Magic with Candid Crates!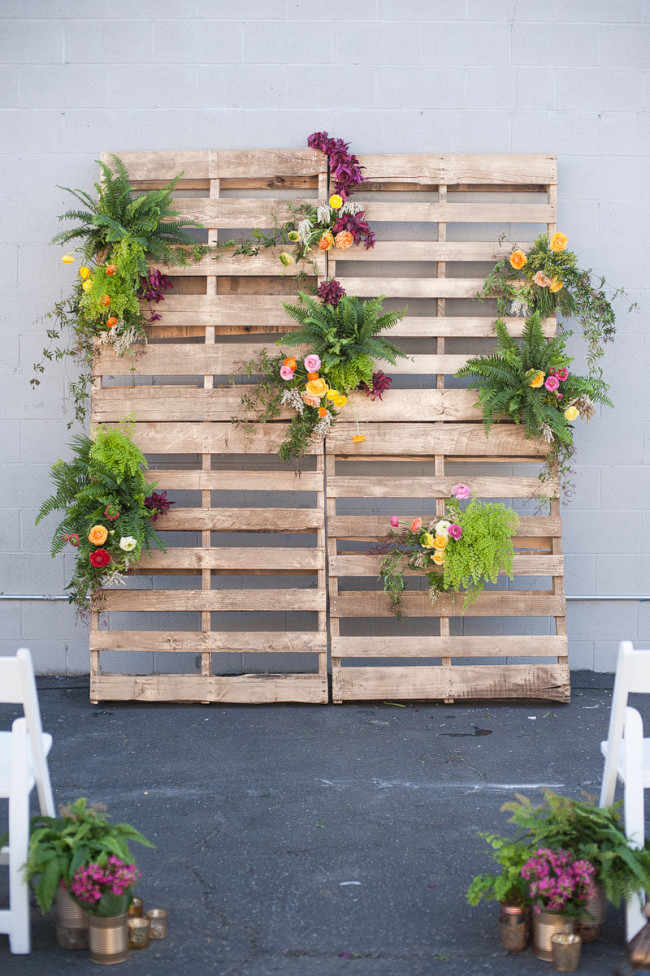 Image Source Love and Lavender
We bet you couldn't imagine that crates could light up your frames!
3. Going GaGa over Glass Bottles!
Image Source Rock n Roll Bride
Photo Booth Ideas – The possibilities of what you can do with glass bottles are endless! Throw in some fairy lights, flowers or ferns as you please and let the beauty unfold!
4. The Tale of the Vibrant Veil!
Image Source Backdrop in a Box
Simple and stunning, there's so much you can do with a veil. Adorn it with leaves or flower trails or light up the scene with colourful balloons!
5. Perfect Paper-Play!
Image Source With Love Nilma
Add a zesty touch to your frames with these bright-coloured paperstream festoons! Couple it with papercraft or origami gems.
6. Elegant Ain't that Expensive Always!
Image Source Balloo Moyiki
A green bamboo (also known as green gold bamboo) works like a dream booth! Embellish it with all the elegance and suave and… voila!
7. Pretty Parasols and Poetic Frame!
Image Source Story Mix Media
Nothing beats this photo booth made from pastel parasols (a type of umbrella used for shade). You can also opt for colourful or contrast ones depending on the theme. Another option is to make a blanket of multiple cocktail umbrellas too.
8. Tango with this Teepee Frame!
Image Source With Love Nilma
This simple, no-frills booth is apt if you're into rustic affairs. Add some Boho charm with glass bottles, antique crockery or large ceramic pots for funk!
We hope you're as convinced as we are that these photo booth ideas are a bomb! And you don't need to be a Vinci or Venturi to pull these off!